Israeli trees and wildflowers
I once met a local botanist who described Israel as one large botanical garden. He was referring to the enormous range of biomes crammed into to Israel's tiny landmass, affording him the opportunity to observe African rift-valley species in the morning, desert shrubs at lunchtime and south European pine forests in the afternoon.
On the following pages you will find a basic introduction to the wonderful mix of plants with which Israel is blessed, from the exotic desert and semi-tropical species to natives of more temperate zones. Topics covered include flora mentioned in the bible, native wildflowers and introduced species which have become part of the local landscape. You'll also find useful links for further study.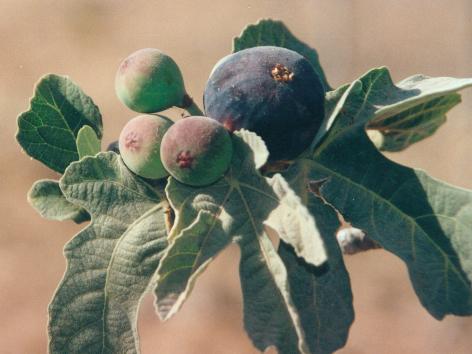 Figs
Table of Contents
---
Copyright 2003 by Leiah Elbaum. Text and illustrations on this page are by Leiah Elbaum. Last updated 7 April 2003.